Tiered Payout: How Models Get Paid
100% For Every Member you bring and more
YOU TALKED, WE LISTENED... We've worked hard to ensure models are paid regularly and rewarded in a way that motivates great performances. Models love our tiered payouts and bonus programs because they're simpler and more rewarding.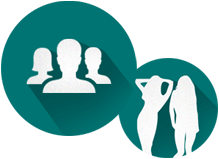 Simple and Rewarding...
You work hard to put on great performances, so you deserve a program that is easy-to-use. We've nixed complex rate and fee structures, as well as hours-based rewards. We now have one tiered rate, so there will be no fees before payment calculation and huge rewards for generating more cash!
You Get 100% For New Members
For six months you get 100% of what is spent on you by new members who join through a referral link you can post on Twitter, Instagram, etc. After that you get 80% of what they spend on you for extras like Tips, Gifts, Private Chat, Recorded Shows, and Fan Club.* Click here to refer members today!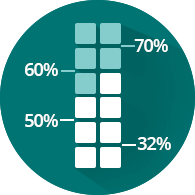 Plus Up To 70% For Members We Bring You
It's what you asked for: more money for your work with fewer complications! Just sign up and start broadcasting -- you'll get up to 70% of what members give you for your performances. The more members give you, the more you keep. It's that simple!
| Tier | Members Pay You Every Pay Period (2 Weeks) | What You Earn (Model %) |
| --- | --- | --- |
| 4 | $10,001 + | 70% |
| 3 | $6,001 - $10,000 | 60% |
| 2 | $5,001 - $6,000 | 50% |
| 1 | 0 - $5,000 | 32% |
What's Our Tiered Payout Program All About?
100% Proof It's All About You
Q

How does the tiered payout work for me? Give me a real example

Say members give you $12,000 in a pay period. A pay period is every two weeks. The example below shows how we would calculate your payment:




Dollars You Received
% You're Paid For Each Tier
Your Earnings In Cash (USD)
$10,001 - $12,000
70%
$1,400
$6,001 - $10,000
60%
$2,400
$5,001 - $6,000
50%
$500
0 - $5,000
32%
$1,600
Total
$5,900

Your first $5,000 will be paid out at 32%, everything after that (up to $6,000) is paid out at 50%, everything after that (up to $10,000) is paid out at 60%, and everything after that is paid out at 70%. We're removing any hidden fees so it's based on the total your members contribute to you.

Q

How exactly does the 100% payout for referrals work?

When you bring in new members through your custom member referral link, you'll earn 100% payout for the money they spend on you for 6 months and 80% payout thereafter for your Tips, Gifts, Private Chat, Party Chat, Nude Chat, Cam2Cam, Voyeur Chat and Fan Clubs. Note: Member spend for referral will not be calculated towards your tiered payout.

Q

I heard the site changed from cash to tokens. Where can I get more information on tokens?

There were several reasons to change to tokens. The biggest reason was consistent feedback from our models that they were making more money when members didn't feel like they were using real money. For more information on our tokens system, Click Here.

Q

Where can I get details on the bonus programs for models?

We've put together updated details on our Payout Schedule that gives you all the information you need on how models make money on the site, and how we calculate earnings. Click Here for Payout Schedule details.

Q

How do I sign up?

Signing up to become a model is just a click away! Click Here